Types of MBA Programs: Which is Right for You?
30 May, 2020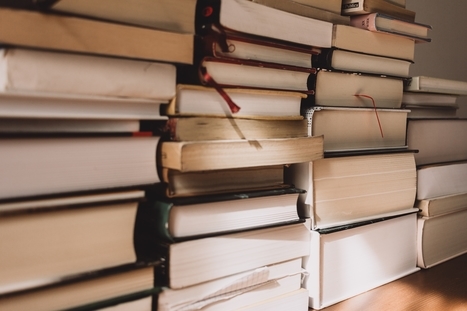 Earning an MBA can be an incredibly fruitful step towards more advanced career opportunities – but it's important to pursue the program that fits your individual career goals. While MBA coursework typically revolves around helping those with a fundamental understanding of business evolve into practiced business leaders, the manner in which they reach that goal can vary widely. Some MBA programs focus on offering concentrations in specific business disciplines like marketing or finance to present students with a more detailed, in-depth curriculum in those areas. Others, both online and not, aim to remain general and comprehensive, providing a broad overview of the essential areas of business leadership in one practical program.
Suffice it to say that, as not every business professional seeking career advancement by earning an MBA is the same, the structure of MBA programs varies a great deal to accommodate all possible desired outcomes. Whether a student has clearly defined goals or simply wants to explore all facets of business certainly weighs heavily in their choice of school. However, this isn't the only significant consideration to keep in mind when pursuing an MBA program. The student should consider their level of professional experience, as well, and determine whether or not the program offers the skills they need to grow in their current position.
For those who already have significant practical business experience, there's a separate type of MBA that you'll likely want to explore.
The Executive MBA
The Executive MBA (EMBA) is a course of study that's designed to help those with an established career in mid- or high-level leadership to develop skills for the elevated tiers of an organization's executive staff. As a result, they're designed to suit those who are currently working full-time, frequently designed to have weekend and off-hours class times for on-campus versions.
What the coursework covers can vary a great deal from program to program, as some are built with career-changers and more specialized work in mind, and others are focused on simply creating better managers and leaders. In general, curriculum tends to focus on developing a mix of foundational and managerial expertise, helping students understand how to have a positive impact on organization's as a whole. Since applicants typically have around 8 to 10 years of managerial experience, the programs are, for the most part, broadly aimed at those looking to take an aggressive new step towards the highest levels of leadership.
MBA Vs. Executive MBA
The MBA and the EMBA are both valuable professional credentials, but which one suits each student will vary a great deal. The MBA certainly offers a great deal of potential for professional development for those looking to find the beginnings of a career in corporate leadership. For many aspiring business professionals, the Executive MBA either won't be a viable option for some time. For other, more experienced students, the credential might not be necessary to achieve their immediate or long-term goals.
Anyone seeking a foundational knowledge of advanced business practices and leadership skills should certainly consider earning an MBA. The credential can offer something to professionals at all stages of their career – whether you're a recent graduate looking to hit the ground running or an experienced professional seeking to develop into an esteemed business leader. And with more MBA programs being offered entirely online, students can complete an intensive curriculum while enjoying the flexibility of online learning.
To learn more about one of the most affordable and practical online MBA programs in Ohio, explore University of Northwestern Ohio's comprehensive course offerings.