What Careers Can You Pursue With an MBA?
1 August, 2021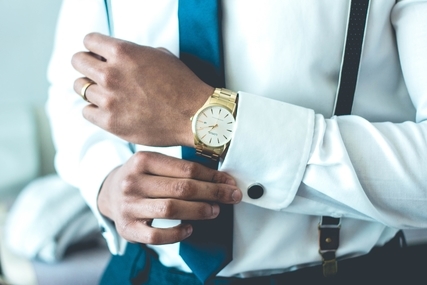 Many professionals earn an MBA to further develop skills they've acquired through work experience or their undergraduate education, while others pursue a business administration degree to improve and expand their skill set. Regardless of where you are in your career, your options for jobs with an MBA include a broad range of management and professional roles. Furthermore, a graduate education can also help increase your salary — research suggests that professionals with an MBA see an average of $20k higher salary than those with simply a bachelor's degree in business.
In addition to increased earning potential, obtaining your MBA degree can lead to more opportunities because it enables you to start building your professional network. The connections you develop in graduate school can serve as valuable references or talent sourcing resources down the line. Networking is an especially attractive benefit for part-time MBA programs, which help working professionals to expand their professional networks without taking time away from their current positions to do so.
The MBA curriculum emphasizes key business and analytical skills combined with specialized classes in areas like executive leadership and global business issues. This allows MBA graduates to pursue a wide variety of careers across different business functions.
In this article, we'll explore a few of the roles that MBA graduates are well-suited for, including in the following areas:
Marketing
Finance
Human Resources
---
MBA in Marketing Careers
Options for MBA marketing jobs vary from marketing management to consulting. Marketing often involves blending creativity with the ability to make decisions based on data. For example, a marketing manager may use demographic and research data to determine the best targets for paid advertising or adjust their brand's overall messaging to better respond to their audience.
Marketing Manager – These managers coordinate the voice, message, and overall marketing and communications strategy for companies. As a management position, these jobs pay an average salary of just under $70k. Important skills for marketing managers include product development, conflict resolution, market analysis, and market research.
Director of Market Research – Market research directors oversee quantitative and qualitative research projects for their organization. In some environments, they may develop methodologies for a better understanding of their organization's audience (e.g., collecting information from focus groups or customer satisfaction surveys). In market research agency environments, they lead research into broader groups that their clients may be interested in — for example, B2B research agencies often conduct surveys among leadership and IT decision-makers to better understand what motivations drive specific organizational decisions. Market research directors make an average salary of just under $91.5k.

This role requires extensive research and communication skills, aptitude for leadership, and information literacy to ensure that fieldwork and data sourcing is being executed properly. The ability to write reports, perform statistical analysis, work with statistical software such as SPSS and offer actionable recommendations to upper-level management are also key skills for market research professionals.
VP of Marketing – Marketing VPs have a very collaborative role that determines the marketing direction for the entire company. VPs must be able to work independently, be adept at leading large teams, and understand the best way to delegate projects to different leaders. Their main focus is collaborating with other C-suite executives to build campaigns that determine the marketing trajectory and plan for the company as a whole. They use the information provided by marketing, sales, and research directors, and proactively respond to projected shifts in markets, public opinion, and engagement. With an average salary of $128.5k, these duties can extend overseas for international companies and can require VPs to develop acute cultural awareness. They often must be able to work with high visibility partnerships across global boundaries and appeal to worldwide audiences.
MBA in Marketing Career Outlook
Marketing management careers are in an excellent position and are anticipated to have an above-average projected increase in the coming years. There is an expected 6% growth rate through 2029 for advertising and marketing positions, as companies work to stay ahead of current events, technological developments, and shifting markets. If you are pursuing an MBA marketing job, now is a good time to reach for positions in a growing, changing field that needs new ideas and fresh approaches.
---
Financial Careers With an MBA
Careers for MBA in finance graduates focus on the financial growth and wellbeing of a company and therefore require strong quantitative and decision-making skills. At higher levels, these professionals oversee financial reporting, auditing, and accountability across entire organizations.
Financial Analyst – Financial analysts use finance and operational data to make recommendations for improving an organization's financial accountability, investment, and reporting posture. They may analyze the cost and projected performance of investment assets to assess a company's worth and make recommendations to advise financial strategy.

Another key element to financial analysts' work is making recommendations for improving financial reporting operations. For example, they may help to streamline reporting structure and ensure that reports of the same type are delivered in a consistent format. They make an average annual salary of just over $61k.
Corporate Controller – Controllers are concerned with the policies and procedures that dictate a company's financial decisions. They make an average salary of just under $100k annually and act as advisors to financial executives. Corporate Controllers establish, monitor, and enforce internal and legal policies and controls, and are often the final decision-makers in the development and modification of financial policies.
Chief Financial Officer – CFOs manage their organization's financial operations. They are responsible for managing and tracking cash flow, analyzing current and future economic strategies, and overseeing the company's investments. CFOs have an average salary of $134.2k and leverage management, financial and statistical analysis, accounting, and corporate finance skills.
Outlook for Financial Careers With an MBA
As hiring practices fluctuate, several finance jobs are projected to have consistent growth. This includes financial auditors, financial analysts, and personal financial advisors. Part of this hiring trend in the financial industry is due to the increase in the use of artificial intelligence and the need for companies to keep up with advancing technologies.
---
Human Resources Careers
If you're pursuing a career in human resources, an MBA lets you develop a deep understanding of the legal and internal operations that govern this field. The basis of statistical analysis, finance, and accounting that MBA programs offer sets you on track for positions that focus on making sure that companies adhere to all legal and internal policies, and determine how violations should be handled.
Human Resources Compliance Manager – HRC managers ensure that a company is following all legal and in-house policies. They must stay up-to-date on all anti-discrimination laws and training requirements and are responsible for recommending and implementing administrative policies as necessary. HRC managers also oversee employee hiring and evaluation processes, as well as addressing and evaluating violations to ensure that the correct legal actions are taken. With an average salary of just over $74k, they are also responsible for consistently evaluating company controls for violations and procedures.
International Human Resources Manager – These professionals earn an average salary of just over $78.3k. They are responsible for overseeing the management, hiring practices, and recruitment efforts for companies that have employees and offices in multiple countries. They have to be able to analyze and work within multiple sets of immigration laws, tax regulations, and industrial regulations. They must also be aware of the cultural climate of various countries and be prepared to adapt their practices to a new country.
Chief Human Resources Officer – With an average annual salary of $152.5k, CHROs oversee the organization and work of all human resources within an organization. They develop compensation and benefits packages for all employees that are both competitive and cost-effective for the company. They also establish recruiting and management strategies to be employed across the company. Additionally, they work with C-level employees to ensure a clear line of management succession and oversee change management.
Outlook for Human Resource Careers With an MBA
Human resources careers require a thorough understanding of how companies work and the human factors that make each unique. Courses focused on human resources management and executive leadership train MBA graduates in best practices, legal, ethical and financial regulations, and implications, and they can help you develop new approaches to leadership.
---
Other MBA Careers
Marketing, financial, and human resources professionals are needed in all sectors to develop client bases, expand organization reach, and ensure ethical functioning at all levels. Those advancing their careers with an MBA have the opportunity to pursue positions in many different sectors, from healthcare to non-profit organizations. In addition to many of the proficiencies listed in the careers profiled above, the following positions may require sector-specific expertise.
Healthcare Marketing Management – Marketing managers that focus on the healthcare sector have to be aware of Health Insurance Portability and Accountability Act (HIPPA) requirements and other legal constraints of medical marketing in addition to strategic brand marketing and customer engagement. They may work for private clinics, pharmaceutical companies, or even government organizations. The average salary of healthcare sales and marketing managers is almost $121k annually. These professionals may seek specialized certifications to develop additional skills. Marketing plans focus on developing patient-centric and value-based campaigns, adapting to increased consumer knowledge, resources, and new medical advancements.
Hotel Director of Human Resources – As in other sectors, HR directors in hospitality and tourism are tasked with establishing hiring and training practices, communication, and policy enforcement. Hotel HR directors must also address seasonal attrition, anticipate and train staff for customer interactions that span many cultures, create training programs for public health and safety concerns, and ensure clear communication across an exceptionally wide array of departments. With an average base salary of $103k per year, hospitality and tourism present unique opportunities for professional and personal development.
Non-Profit Financial Controller – Specializing in non-profit sector work can be rewarding and comes with the opportunity to work for causes that you care about. A position that has a wide variety of responsibilities, non-profit controllers can expect to not only monitor an organization's financial decisions and strategies, but to be responsible for additional aspects like operations, and sometimes even IT. The average controller annual salary is $200.6k, though compensation can vary widely between different sectors.
An MBA is incredibly versatile and the skills developed can be utilized in almost any industry. Many professionals who are responsible for hiring and advancing recent MBA graduates have observed that it is "soft" skills, rather than the job-specific skill sets, that are setting their most valuable employees apart. The interpersonal connections and experience gained through an MBA program make the credential a valuable asset to any professional.
An MBA's flexibility can create a marked difference in your career. Regardless of the area that you work in, employees with an MBA degree often benefit from an increased salary, productivity, and advancement. Even if you have started your career in one area, you may want to expand into another, and an MBA can help you make that transition with the support of successful mentors, a network of peers, and a wealth of cutting-edge skills.
---
About the Online MBA from UNOH
The University of Northwestern Ohio offers an online Master of Business Administration degree for working adults seeking career advancement amid a busy lifestyle. This convenient advanced degree is taught by doctorate-level faculty who are experienced business professionals and educators.
At UNOH, we're committed to providing an affordable degree option to help students catapult existing careers to new heights or to pursue higher levels of new employment. Our MBA courses are 100% instructor-led and can be completed in less time and with less debt than other university MBA programs.
With 100 years of experience as a higher education provider, our reputation for providing relevant, real-world expertise is growing. Some of the most forward-thinking Fortune 500 companies like Amazon and Disney employ distance learners from UNOH.
Contact one of our enrollment representatives today to find out why.