Featured Faculty
At UNOH, our virtual MBA faculty undergo rigorous training specific to teaching within the online environment. This allows them to integrate their business acumen and experience across consulting, marketing, human resources, and other business functions with their expertise in online teaching.
---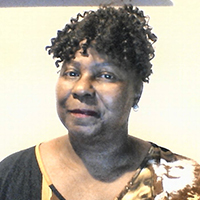 Janice Carter-Steward, PhD, MBA, MA, MS
UNOH Racers Online Faculty
(214) 202-4620
JCARTERSTEWARD@UNOH.EDU
With over 15 years of undergraduate and graduate level teaching experience in online and onsite environments, Dr. Carter-Steward has extensive experience instructing business courses, including classes in marketing, leadership, management, organizational leadership, communications, and business ethics.
In addition to teaching, she has developed courses and curriculums for diverse student populations at multiple universities. Dr. Carter-Steward has created and facilitated workshops to better improve education outcomes for instructors and students alike. She volunteers her time with varied youth education groups and is a current member of the American Association of University Women (AAUW) and the American Association of University Professors (AAUP).
Dr. Carter-Steward earned her PhD in Business Organization and Management from Capella University. She also holds a Master of Business Administration in Management from University of Phoenix and an MBA in Marketing from Columbia Southern University, as well as an MS in Human Relations and Business and an MA in Professional Development from Amberton University.
---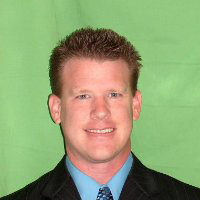 Scott Lail, PhD, MBA, MACC, CPA, CGMA, SPHR
UNOH Racers Online Faculty
(704) 418-0082
MLAIL@UNOH.EDU
Dr. Lail teaches courses in business administration related to accounting, entrepreneurship, economics, finance, management, and taxation at multiple universities both online and onsite.
Aside from his teaching experience, Dr. Lail has worked in training and mentoring roles in corporate environments such as general management and CPA firms. Through mentorship and assisting motivated learners, he has learned to appreciate the diversity every student brings to the table and has become a better educator for it.
Dr. Lail earned his PhD in Business Administration from Northcentral University. He also earned a Master of Business Administration and a master's in accounting from the University of North Carolina at Charlotte. He also holds professional certifications as a Certified Public Accountant (CPA), Chartered Global Management Accountant (CGMA), and Senior Professional in Human Resources (SPHR).
---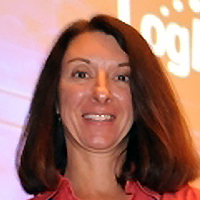 Jan Tucker, PhD, MBA
UNOH Racers Online Faculty
(813) 708-9964
JTUCKER@UNOH.EDU
Dr. Tucker has more than 25 years of higher education experience in the areas of instruction and curriculum development, over half of which have been in distance education. She has developed undergraduate and graduate courses in management, human resources, organizational behavior, marketing, finance, research and design, and other disciplines related to business administration.
In addition to her experience as an educator, Dr. Tucker spent more than 10 years as a human resources consultant for several Fortune 500 companies. Her research interests include the integration of technology in education, disruptive innovation in higher education, and competency based education.
Dr. Tucker holds a PhD in Business Management from Northcentral University. She also earned a Master of Business Administration from the Florida Institute of Technology and a bachelor's degree in psychology from Auburn University.
---
Get Started Now
To learn more about one of the most affordable and convenient online MBA programs in Ohio and download a free brochure, fill out the fields below. You can also call (877) 743-8824 to speak to one of our enrollment representatives about our online MBA program.