"How Will an MBA Help My Career?"
17 June, 2020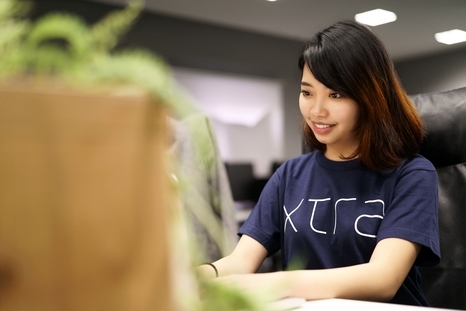 The MBA has taken a bit of criticism lately, with some calling out the credential for, in the current job market, not ensuring the same degree of financial success for graduates as it once did. Critics claim that this, in some cases, makes pursuing a traditional, on-campus MBA a bad value, and that the benefits are outweighed by the cost.
With nearly every sector of the economy still recovering from recession, it is true that earning power has decreased across the board – and business leaders are no exception. That said, overall, the lifetime earnings of an MBA holder continue to scale strongly as they gain greater experience in their field. Beyond that, with the rise of the online MBA, which often presents a more affordable, accelerated, convenient path to completion of the degree, concerns about tuition and practicality can be relieved a great deal. However, with a number of employers seeking well-rounded, capable business professionals with skills beyond the typical business acumen, both the tangible and intangible benefits of further education need to be considered.
In a 2011 survey by the Graduate Management Admission Council (GMAC), out of 1,509 corporate recruiters sampled, 86% said that job applicants who could couple their foundational skills in business with strong communication skills were highly desirable among employers. This kind of comfort with conveying complex ideas in accessible language and coordinating across groups is a trait that MBA coursework can certainly help students develop, and proves invaluable in the working world.
In addition, the reasons that motivated previous generations of MBA graduates still hold true, though in slightly adapted forms.
Benefits of Earning an MBA
Of course, an MBA may not suit everyone's career ambitions. Each aspiring business professional should consider for themselves what their long-term goals are and whether or not earning the credential can help them reach those objectives. However, the central benefits of an MBA remain very much the same, given the current job market.
Opportunities for Leadership
MBAs are often either required or strongly encouraged entry requirements for high-level leadership, management, and executive opportunities in the business world, which contributes to the projection that MBA's can gain better access to advanced job prospects. With coursework that focuses explicitly on leadership ability and management skills, MBA programs prepare students to confidently guide a project to completion.
Networking
In addition to providing opportunities to make connections across industries that can serve them well in their careers, interacting with peers from different fields and backgrounds can broaden a student's horizons. MBA programs often foster the creation of a close-knit community of fellow professionals bound by a mutual interest in gaining a competitive edge in business. These connections offer students an intangible access point to new, expanding opportunities. Those electing to pursue their MBA online can potentially interact with students from all over the country – or even the world.
Relevant Business Skills
The competencies developed through MBA coursework can be seen as fundamental to greater success in the modern job market. Beyond that, with the global economy evolving into a more and more intricate system, graduate study can help students navigate the latest techniques by exploring the latest available knowledge and best practices. This has the potential to give MBA grads an essential edge in their immediate job prospects, and an ongoing advantage throughout their careers.
Greater Earning Potential
According to GMAC's 2013 Alumni Perspectives Survey, the median starting salary for an MBA degree holder is $100,000 annually regardless of graduation year. Even taking into account tuition, miscellaneous fees, and interest on student loans, MBA degree holders can expect a full return on investment within a decade post-graduation, with the average time on a complete return being four years.
The online MBA program at University of Northwestern Ohio is an affordable, practical, convenient way to pursue comprehensive business study.