MBA Admissions Interview Tips
4 June, 2020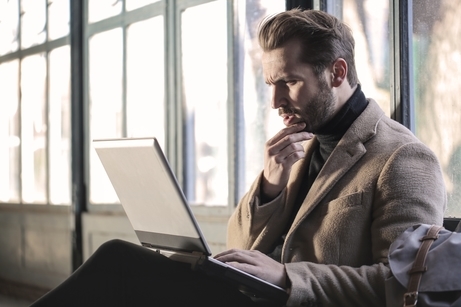 While it might seem like an intimidating part of the admissions process, the interview required for admission to an MBA program doesn't have to be stressful. The process is often fairly simple, often informal, and is simply an opportunity for the admissions committee to get to know you. Often, these interviews are meant to determine whether the candidate is dedicated to the program and capable of meeting the demands of graduate-level coursework.
Some programs even conduct their interviews by phone, particularly online programs, allowing students the ability to complete the requirement from home without the pressure an in-person interview might cause.
Regardless of the setting, there are some things you can do to stand out as a candidate, along with steps you can take to approach the conversation with confidence. Here are some MBA interview tips and guidelines to help make a strong, positive impression.
Preparing for an MBA Admissions Interview
Think Ahead
The interview isn't just an opportunity for the admissions team, but a chance for you to highlight certain elements of your background or personality that may not have had a place in your application. Consider ahead of time what you want to highlight, not just what you think the interviewer wants to hear, picking a few topics, anecdotes, and other points that you want to touch on. Additionally, having a high-level outline of what you'd like to discuss makes it easier for many people to feel confident and comfortable, not like they have to improvise every last response.
Engage and Listen
Some lines of questioning in MBA interviews can bear similarity to those that might be asked during a job interview. As in interviews for a new job opportunity, it's important to pay attention to the question and not to wander off-point, specifically and carefully addressing the question at hand. Especially if you've prepared your ideas beforehand, it's easy to try and force in an answer that doesn't suit the question. Pay close attention to your interviewer and be flexible with the conversation, keeping your desired talking points at-the-ready. Active participation in an organic conversation reflects well on the candidate, as it bespeaks the student's interest in the program.
Ask Focused, Attentive Questions
The admissions interview is also an opportunity for you to learn a bit more about the program or the school through specific, engaged questions. This also lets interviewers know that you're thinking about the conversation, that you're paying attention and genuinely curious about the program and its attributes. This isn't the time, however, to ask logistical questions about the program that you can uncover yourself. This is a chance to hear directly from the program director or admissions staff regarding why you should choose their program.
Be Specific
In recounting your professional experiences, it's easy to simply state the tasks that you performed for an organization in a long list without exploring them further. Instead, try to focus on specific challenges or experiences, starting with a situation, the work that was required to address it, the action you decided to take, and the results of your actions. This allows the interviewer to see the full breadth of your place in an organization, and your ability to demonstrate leadership and achieve positive outcomes. Additionally, this approach highlights your grasp of organizational impacts and your place within a group or team.
If you're looking to reach new heights in your career, explore the online MBA program at the University of Northwestern Ohio.