Getting Into an MBA Program Without Work Experience
26 July, 2021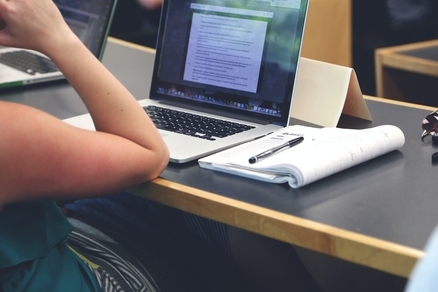 Acquiring an MBA is an excellent way to build your business skills and develop a professional network that aligns with your career aspirations. Many professionals pursue an MBA to bolster their career after working for a few years.
But, what if you want to get your MBA at the beginning of your career?
Can you get an MBA without work experience, and do you get the same value out of the degree as someone who has been working for a while? In this article, we'll explore some of the benefits of earning an early-career MBA and discuss some of the important factors that go into admissions decisions.
---
Work Experience and MBA Admissions Requirements
Getting an MBA without work experience is possible, and your options depend on factors like the scope and primary audience for the program. Research shows that professional work experience requirements can vary dramatically between MBA programs, with students at some institutions averaging almost 30 years of prior experience while students at other institutions average as little as 4.5 to 5.5 years.
Some universities may put more focus on life experiences and undergraduate education in their MBA programs, making these options accessible to both early- and late-career professionals. For example, the University of Northwestern Ohio's online MBA does not require previous work experience.
Maximizing your chances for MBA admission is all about presenting your experiences well and finding ways to showcase your talents and passions. Those elements of your background can shine through in a variety of different ways, including through your undergraduate education and any additional certification or training.
---
Tips for Getting Into An MBA Program Without Work Experience
Every MBA program will require you to provide some core information about your background, which usually includes your undergraduate transcripts and, if applicable, work experience. This doesn't just have to mean post-bachelor's jobs — internships, volunteer ventures and passion projects will be considered in a holistic application process.
You can also submit information about the campus clubs and other activities you've participated in; this can be especially valuable if you've taken the lead in organizing activities, planned meetings or handled the administrative aspects of keeping the club running.
During the typical admissions process, you'll also have multiple opportunities to talk with enrollment representatives about the program — this is a great time to highlight parts of your background that don't always fit in a resume or application.
Here are a few other tips for how to get into an MBA program:
1. Build soft skills
Soft skills like empathy are increasingly important in professional settings, and they can be especially valuable for aspiring business leaders. While these skills are often developed through experience, you can consciously put yourself in positions to practice and hone them. For example, taking on presentation or communication-heavy courses in your undergraduate education can give you experience communicating in front of larger groups and help you to hone your persuasion skills.
Volunteer or mentorship experience can be an excellent place to build your soft skills as well. By mentoring others, you'll get experience tailoring how you work with individuals based on their needs and interests. We recommend finding opportunities that give you a chance to work as part of larger teams as well as one-on-one with individuals, giving you a blend of empathetic leadership, interpersonal communication, and time management experience.
2. Develop expertise in an area you're passionate about
Developing knowledge in a specific area of business, such as marketing, finance, or operations can help you stand out as an MBA candidate and give you a good starting point for choosing which MBA program is the best fit for you.
For example, if you have a strong background in marketing or other business functions, but lack leadership education or experience, you'll want to make sure MBA programs you're interested in have courses that can help you fill in the gap. Many MBA programs have management courses tailored for different business functions, so you can pursue specific skills that are relevant to marketing and other managers.
Broader leadership courses are also valuable because they delve into team leadership and motivation strategies, and they can help you refine your personal leadership style.
3. Highlight relevant personal experience
Your personal experiences outside of work or school can also be valuable, especially if you can showcase problem-solving and critical thinking skills. For example, talking about situations where you helped to resolve conflicts is a great way to highlight your aptitude at both communication and problem solving.
You can also highlight informal education experiences, such as attending business events and conferences, working on personal projects or other activities where the skills you developed are highly transferable.
---
Benefits of an Early Career MBA
Completing an MBA program helps you expand your skills in many different areas of business (e.g., finance, marketing, accounting), and having that breadth of knowledge can be an advantage, not just in pursuing management roles involving cross-functional teams, but in collaborating with other departments.
An early-career MBA can also provide a boost to earning potential. In fact, the median starting salary for new MBA hires hit an all-time high of $115,000 in 2019, according to the Graduate Management Admission Council's Corporate Recruiters Survey — this is more than double the median starting salary for new hires with just a bachelor's degree.
If you want to get the most out of an early-career MBA, you can also start building your professional network before you graduate. Many MBA programs attract students at different stages of their careers, making it possible to connect with other professionals who have dealt with the same challenges you're facing.
---
Earning an Early Career MBA at UNOH
At the University of Northwestern Ohio, we designed our MBA program to help students develop a well-rounded foundation that they can use to enter business careers or advance into leadership roles. Our core admission requirements are:
Bachelor degree from a regionally accredited university
3.0 GPA

2.5–2.99 GPA for conditional acceptance
The curriculum is designed to provide graduates with key skills they can use in their careers right away, as well as a valuable credential that can provide them with long-term return-on-investment. At the same time, the management courses provide students with opportunities to develop their leadership skills and position themselves for senior-level and managerial positions.
The online MBA faculty have decades of experience, both in teaching business courses and as professional accountants, consultants, and business leaders. Their dedication to the program upholds our philosophy to create a well-rounded, affordable online MBA program, so our graduates can earn a valuable career credential at a much lower cost compared to other MBA degrees.