In a Hurry? Consider a Fast MBA!
2 July, 2020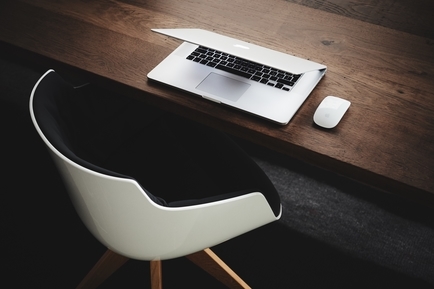 We want things fast and the demand for instant gratification has spilled over into online education. The trend towards earning degrees in less time encompasses all academic disciplines, including MBA programs. Fast MBA programs online are for working professionals who do not want to spend more than two years earning their degrees, and who also prefer not to have their academic obligations influence their work productivity. Fast online MBA programs take as few as ten months to complete. Several schools have developed online MBA programs that take 18 months to complete and do not sacrifice academic integrity for the sake of speeding up the graduation date. Studying at your own pace involves compressing academic requirements into an intense, short time frame.
Fast Online MBA Programs versus Traditional Online MBA Programs
Fast MBA online degrees allow working professionals to either re-enter the job more quickly or secure cherished promotions faster than if they had attended a traditional two-year MBA online program. According to the Wall Street Journal, a recent survey indicates that because of the more rigorous academic schedule, many students report higher grades on tests and projects while enrolled in condensed online MBA programs. Classes move more quickly in MBA programs that require 18 months or less of study. Since instructors record class lectures and save the lectures in a downloadable file, students can repeatedly refer to lectures whenever they miss something during rapid pace classroom sessions. Because of the more intense academic environment, online colleges and universities target students who have garnered extensive experience in their business fields. Many students can quickly take perfunctory general business classes, which give them more time to assimilate the academic principles presented in specialization classes. Some students can even test out of prerequisite online MBA classes and dive right into their area of interest.
Fast online MBA programs can present issues for students who are not prepared for the rapid paced curriculum. The Wall Street Journal reports that over two-thirds of MBA students in condensed programs spend over 15 hours per week on lectures, class discussions, and team projects. Combine the academic requirements with job obligations that frequently exceed 40 hours per week, and fast MBA students have little time for anything else besides grabbing a bite on the run and trying to sleep. The fast-paced nature or reduced time of online MBA programs can exhaust students, both physically and mentally. However, programs such as UNOH, have struck a balance between quick online MBA programs and traditional two-year degrees.
The Balance Between Fast and Slow
The University of Northwestern Ohio (UNOH) provides students with a fast MBA program that do not cause burn out, and reduces the time working professionals earn their MBA degrees. The 100 percent online, 18-month UNOH MBA program allows students to study, attend class, and participate in group discussions exclusively online. While academic work is compressed into fewer months, UNOH MBA students never have to spend time traveling to and from class. Because MBA fast programs are not for everyone, UNOH encourages all prospective students to attend an orientation to see if the quick academic pace fits into their personal and professional schedules.