MBA Career Outlook Strong for Ohio MBA Graduates
25 June, 2013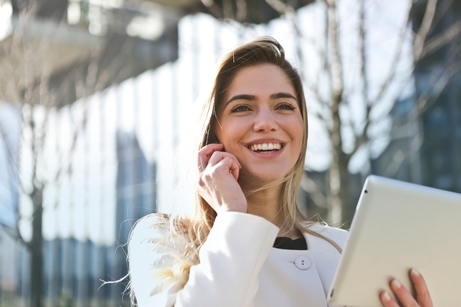 Once a state that primarily derived economic strength from its strong manufacturing base, Ohio has diversified its economy to include recession proof industries such as health care and information technology. This means earning an advanced business degree helps students secure one of the growing MBA careers in Ohio. As Steve Dalton, senior associate director of Duke University's MBA student services, states, "I see the MBA as being the tofu of graduate degrees because it takes on the taste of whatever sauce you add to it." Before we satisfy our hunger pains, let's see how the diversified Ohio economy and flexible online MBA programs combine to provide students with excellent opportunities to secure Ohio jobs for MBA graduates.
Cleveland, Columbus, and Cincinnati comprise the three largest cities in Ohio. While each city possesses unique economic characteristics that appeal to certain business specializations, all three cities share growing job markets in similar business sectors. All across Ohio, demand for health services managers, financial advisors, chief technology officers, and information systems manager has boosted employer demand for job candidates who have earned MBA degrees. According to Indeed.com the best MBA careers in Ohio mostly begin in the health care, defense, music education, and hospitality industries.
Cincinnati based Proctor and Gamble has a huge presence in the state, with over 10,000 employees and numerous job openings. The recession proof consumer products giant search for qualified candidates who have earned MBA degrees. GE Aviation, which is a subsidiary of General Electric, continues to grow due to high government demand for aviation defense systems. Columbus, Ohio boasts strong retail and education sectors, as the city is home to thousands of state government employees. Many of the state's government workers have earned online degrees to secure some of the best jobs for MBA graduates. Cleveland is home to a growing segment of technology workers who work for companies such as Rockwell Automation. Ohio's largest city also possesses a strong hospitality industry that centers on world renowned Hard Rock Cafe.
How to Land one of the Ohio Careers for MBA Graduates
Ohio has a rich base of online MBA programs that prepare professionals to work in one of the MBA careers in Ohio. The University of Northwestern Ohio (UNOH) is one such online degree program and by "online," we mean online 100 per cent of the time. Busy working professionals do not have to attend live classroom sessions, while they progress through the UNOH MBA program. Every classroom lecture, team project, and business simulation is performed online, from the comfort of your home or your favorite place to learn.
UNOH requires each of its MBA faculty to earn a PhD in a business related discipline and to incorporate business research into their curriculum. The 48-credit hour MBA program at UNOH allows working professionals to enroll in as few as one class per quarter, which means students who experience seasonal upticks in work responsibilities can reduce their education obligations. As with most other Ohio online MBA degrees, earning an MBA degree at UNOH goes a long way in helping you secure one of the best Ohio jobs for MBA graduates.
Get Started Now!
To learn more about one of the most affordable and convenient online accredited online MBA programs in Ohio and download a free brochure, fill out the fields below. You can also call (866) 629-9039 to speak to one of our Enrollment Representatives about our online accredited online MBA program.