Managing "Millenials": The Value of an Online MBA
22 June, 2020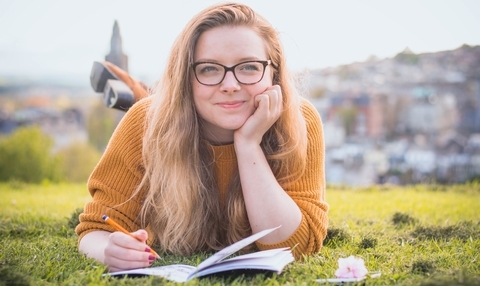 Managing the "millenial" generation requies a combination of proven leadership practices and creative strategies that younger employees will embrace. The most recent generation to integrate into the American workforce brings a set of different attitudes and more important, a vastly different set of expectations. Born into families parented by Baby Boomers, millennials possess the same type of individualism that irrevocably altered the nation during the 1960s. Moreover, the millennial generation represents the most technologically savvy workers, since millenials have always lived in a world of computers, cell phones, and electronic mail. The key to overcoming the challenges of managing millenials involves the implementation of a whole new management paradigm.
Loyalty
Outsourcing and the threat of downsizing may have prompted older workers to view loyalty in a different light, but millenials do not wait for pink slips to make career moves. When they perceive better career opportunities in other organizations, they commonly pursue these new opportunities with uncommon zeal. Millenials also tend to bore easily, especially if their jobs do not include a significant amount of electronic device interaction. Student loan debt frequently prompts millenials to seek higher paying positions, even if they are content working at their current place of employment.
Advancement
Managers not only have to handle the advancement expectations of millenials, they also must monitor potential conflict between older and younger workers. Older generations tend to place much more emphasis on seniority, believing that experience provides workers with more tools to succeed in leadership positions. Seniority matters less to millenials than performance, even if that means seeking to become the new, talented upstarts replacing older workers who have spent decades with the same company.
Feedback
Companies that neglect to provide feedback to employees can expect to create a disenfranchised workforce. Millenials are no exception, and often seek more on this front than other generations. Managers must take the time to understand the professional goals of the millennials they manage. To do this, a developing tactic is to schedule more formal feedback sessions throughout the year, as well as provide immediate feedback on a more regular basis. Honest feedback in real-time seems to work best for motivating the millennial generation.
Development
The younger generation is often looking to participate in formal training before they assume their professional roles and intermittent training that teaches them new skills. Senior managers must mentor millennials to keep them engaged in the organizational culture. Moreover, millennials tend to assimilate just as much knowledge through interacting with electronic devices as they do attending classroom training sessions.
The Impact of Millenials
Overall, the millennial generation presents unique challenges, but also, despite allegations to the contrary, a strong work ethic brought on by their recurring struggles with a sluggish job market and mounting student loan debt. Just as in any other generation, it falls to skilled managers to make sure that their employees feel encouraged and driven by their work environment, not stifled.
To expand your management skills and learn to lead millenials and others successfully, explore the University of Northwestern Ohio's online Master of Business Administration. Click here to learn more about this affordable, online MBA in Ohio.